Mid Carolina Commerce Park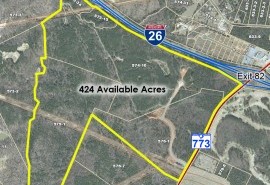 Click the image above to enlarge.
SC Hwy 773 & I-26
Prosperity, SC 29127
Newberry County
Site/Park Name: Mid Carolina Commerce Park
Sale and Lease Information
Sale Price Per Acre:
$20,000-40,000
Physical Characteristics
Largest Single Site:
Not Determined
Available Acreage:
381.00 acres
Total Acreage:
424.00 acres
Sub-dividable Acres:
381.00 acres
Minimum Acres:
15.00 acres
Site Dimensions:
Not Determined
Topography Description:
Gently Rolling to Rolling
Elevation Minimum:
400 ft.
Elevation Maximum:
470 ft.
Soil Type:
Cecil Sandy Loam
Restrictive Covenants:
No
Due Diligence Performed:
Phase I Environment,Geotechnical Exploration,Wetlands Determination,Wetlands Delineation,Protected Species Assessment,Cultural Resources Reconnaissance Survey,Boundary Survey
This is a Certified Site: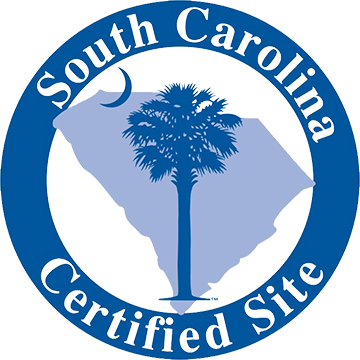 Utilities and Service
Electric Supplier:
Newberry Electric Cooperative
Electric Supply:
3 phase, 7,200 volt distribution service
Natural Gas Supplier:
Clinton-Newberry Gas Authority
Gas Main Distance:
Available
Water Supplier:
Newberry County W&SA
Water Main Distance to Property:
On Site
Total Water Treatment Capacity:
2.5 MGD
Average Daily Water Demand:
1.3 MGD
Wastewater Supplier:
Newberry County
Size of Wastewater Main:
12"
Wastewater Main Distance to Property:
On Site
Total Wastewater Treatment Capacity:
0.950 MGD
Average Daily Wastewater Demand:
0.550 MGD
Telecommunications Provider:
AT&T
Telecommunications Service Description:
Fiber and Cable Available
Fire Protection Supplier:
Pomaria Fire District
Fire Insurance Class Rating:
8
Airport Distances:
Columbia Metropolitan: 33.27 miles
Highway Distances:
I-26: 0.1 miles
Railroad Distances:
Norfolk Southern: 1.56 miles
Port Distances:
Port of Charleston: 139.56 miles