West Fraser Expanding Newberry Operations
October 18, 2016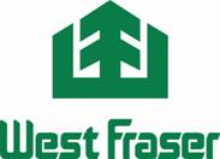 West Fraser expanding Newberry County operations
West Fraser, a diversified wood products company, is expanding its Newberry County sawmill operations. The project is expected to bring $33 million in new capital investment.

Established in 1955, West Fraser produces lumber, laminated veneer lumber (LVL), medium-density fiberboard (MDF), plywood, pulp, newsprint and wood chips, as well as energy through several bioenergy initiatives. Beginning as a small, three-man operation, the company has grown into the largest lumber producer in North America, operating facilities throughout western Canada and the southern United States.

Located at 3287 College St. in Newberry, S.C., West Fraser's Newberry sawmill directly employs 155 workers. Since 2007, the company has invested millions to modernize the mill and plans to invest $33 million more to procure wood, services and goods in Newberry County. West Fraser also plans to install a log merchandiser designed to increase production by more than 37 percent.

For more information on West Fraser, visit the company's website at www.westfraser.com.

QUOTES

"West Fraser believes in making investments to improve our operations. This initiative will support our capital investment to expand production at the mill. Building a strong business supports our mill's competitiveness so we can continue to be an active employer and a positive contributor to Newberry County." –West Fraser Newberry Lumber Mill General Manager DJ Russell

"We are proud to celebrate West Fraser's latest investment in South Carolina and our people. Anytime a company is able to grow and expand its South Carolina operations, it proves what we already know – that we have one of the most competitive business environments in the world and a workforce that can get the job done for companies in every industry." –Gov. Nikki Haley

"It's exciting to see a company with such a long history here continue to invest in the people of South Carolina. West Fraser's decision to invest $33 million more in Newberry County is a great win for the county, the region and the state as a whole." –Secretary of Commerce Bobby Hitt

"West Fraser's sizable reinvestment in South Carolina is a testament to the state's healthy, abundant and resilient forest resource. The company's expansion expresses the utmost confidence in the private landowners whose sustainably-managed forestlands power the economic engine of our nearly $20 billion forest products industry." –South Carolina State Forester Gene Kodama

"We're delighted that West Fraser continues to invest in Newberry County. I think existing industry expansions are a vote of confidence, not only in the local company's workers and management, but also in the community itself. We're proud to continue to call West Fraser a partner in this community's growth and success." –Newberry County Council Chairman Henry H. Livingston III

"Over 60 percent of the announcements last year in the Central S.C. region were from existing industries, and Newberry County and Central South Carolina continue to constitute a positive environment for business growth. West Fraser's decision to expand operations in Newberry County is further evidence of this. Congratulations to West Fraser and Newberry County on this great announcement." –Central S.C. Alliance Chairman Mike Brenan

FIVE FAST FACTS
West Fraser is expanding its Newberry County sawmill operations.
$33 million capital investment.
West Fraser is a diversified wood products company with operations in western Canada and the southern United States.
Located at 3287 College St. in Newberry, S.C., the company will install a log merchandiser that promises to increase production by more than 37 percent.
For more information on West Fraser, visit www.westfraser.com.

About S.C. Department of Commerce
As South Carolina's leading economic development agency, the Department of Commerce works to recruit new businesses and help existing business grow. Commerce has recruited world-class companies to South Carolina such as BMW, Boeing, Continental, Giti Tire, LPL Financial Holdings, Mercedes-Benz Vans, Toray and Volvo Cars and also supports startups, small and existing business, innovation and rural development initiatives. Commerce partners with the S.C. Technical College System via readySC to support workforce training and recruiting, and with the S.C. Department of Employment and Workforce, which provides worker training and employment opportunities within the state. In three of the last five years, IBM-Plant Location International reports ranked South Carolina first in the nation for attracting jobs through foreign investment, per capita. The state won the Gold Shovel Award and the Project of Year Award from Area Development magazine in 2012, 2014 and 2015. For more information, visit www.SCcommerce.com.